I bought a gift box for my daughter and she loved it!

T. Capers
I've purchased several boxes and they all were Fabulous! My favorite was the December box. I love the personalized clutch!!

Lakisha D.
I love the boxes and the fact that you take the time to create new items for each box. Definitely love all my tee shirts!!!

Teci C.
I loved the entire box, especially my personalized clutch. The journal has inspired me for my 2022 plans.

Adrienne H.
Join our t-shirt club!
Our Monthly T-Shirts
Join our T-Shirt Club and receive your first months Tee FOR ONLY $15!!!
You will receive our "LOVE" Tee of the year.
*The remainder of your subscription will include our monthly themed tee at the regular subscription price of $22*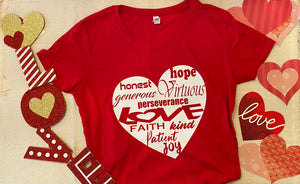 Grab a surprise gift!
The Perfect Gift
Looking to gift yourself or someone else?
Our Surprise Gift Box is perfect!
It includes a Surprise Inspirational Tee & Personalized Gift as well as additional surprise gifts.
Purchase this gift box under the SHOP tab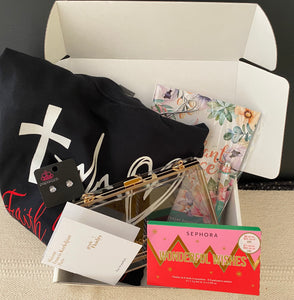 Join our subscription box waitlist!
Our Monthly Subscription Box
Celebrate YOU on a monthly basis with this Inspiring & Encouraging gift box.
Each box includes an Inspirational t-shirt design. a personalized gift and 3-4 additional gifts, guaranteed to make you feel appreciated.
Receive this monthly box each month directly to your doorstep for $50
Join our monthly subscription under the SUBSCRIBE tab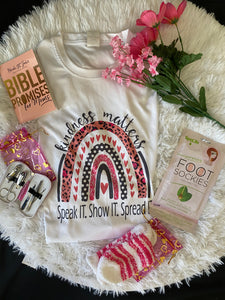 About 3T's Owner
Teresa D. Lewis is the Owner and Copartner of 3T's Creations and Designs. Alongside her daughter, Jasmine Lewis, they shuffle the day to day activities of designing, curating and marketing to create custom apparel and gift boxes that Celebrate women everywhere!
Beauty & Brains behind 3T's
Jasmine Lewis, is the Copartner of 3T's Creations & Designs. In addition to designing she also manages the branding and sales operation of the business. Her strongest desire is to create gifts that encourage women to feel appreciated, confident and motivated to live their best life!